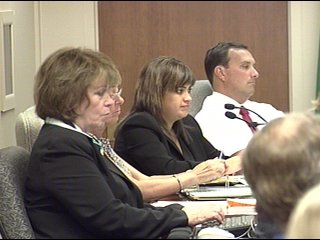 YAKIMA, Wash.- After much discussion at Tuesday's Yakima city council meeting, council members voted against capping or re-evaluating the decision to pay Rick Ensey's legal fees.
This all started weeks ago. First Ensey found out about the recall, then within days, council members had to decide whether or not the city would pay for his fees. Council members originally agreed to it but Tuesday night some council members thought they should have discussed it more.
Councilwoman Sonia Rodriguez made a motion to limit the attorney fees and re-evaluate how much the city would pay. Council members turned down that motion.
"We decided to support him as a council and I just think we have a moral obligation to stick to our word and continue to do that," said Councilwoman Kathy Coffey.
Many council members felt the same way, saying their decision was already made.
Ensey will face the recall in front of a judge on September 25th. At that mediation hearing, the judge will decide whether or not there is a legitimate reason to go further in the recall process.