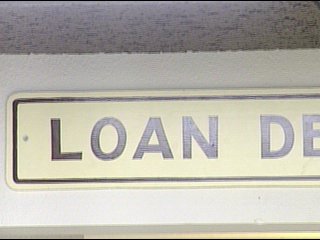 KENNEWICK, Wash. -- Washington credit unions are getting ready to give more commercial loans to small businesses, but in order for that to happen Congress must let credit unions lend more money to small businesses.
A report from the Washington Credit Union League say if credit unions give more loans to small businesses it could inject up to $10 billion in the economy and create over 100,000 new jobs within the first year. President Obama has been pushing for small business lending since his State of the Union Address. As of now, Washington credit unions are responsible for 3.4% of business lending whereas banks control over 96% of lending.
Here the Tri-Cities, the demand for credit unions continues to grow even for small businesses. In fact, Gesa Credit Union had another grand opening in Kennewick. President/CEO of Gesa, Christina Brown says if there's a demand a new branch will come.
"This is something that has been in the planning for a very long time. And we really were under represented in the number of branches that we had in the area, relative to the number of members we have in this area so they've been demanding a branch in this area," said Brown.
This new location marks the 7th branch in the Tri-Cities.