DOE questions contractors on Beryllium safety
Posted:
Updated: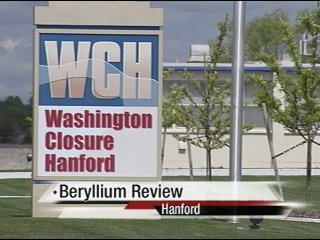 RICHLAND, Wash.-- In a letter sent to primary Hanford contractors, the Department of Energy wants proof proper steps are being taken to protect workers from Beryllium exposure. The letter, dated April 16, was sent to the heads of CH2MHill, Washington Closure Hanford, and Mission Support Alliance.
The DOE office of Health, Safety and Security has been investigating the contractors Beryllium safety practices since the beginning of the year, and sources say they will release the conclusions of their investigation at the end of May.
But the DOE Richland Operations Office said they already have seen enough of the preliminary findings to issue the letter, requesting eleven different items to be addressed, even before the investigation is complete. Among them, documentation of employee beryllium training and documentation of proper posting outside buildings with known beryllium risks.
The danger of beryllium is that a small percentage of the population reacts adversely to exposure. The body reacts as if it is allergic to the element, causing scar tissue on the lungs, and reducing overall lung capacity.
Beryllium was used on the Site for fuel rod construction, as well as creating anti-sparking tools.
The Office of River Protection has sent a similar letter to Washington River Protection Solutions, and all contractors have thirty days to present their findings, as well as provide details on an implementation plan.
All contractors declined to comment, and referred KNDU to their employer, the DOE.
It's still not clear what, if any, violations or sub-standard practices could have occurred; those details will be known once the DOE HSS investigation is complete.