Police warn of gang hoax emails
Posted:
Updated: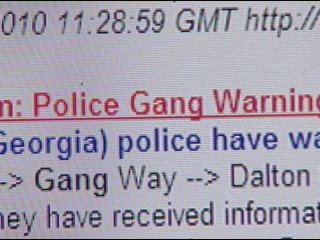 Gang members are plotting ways to stop your vehicle and rob or assault you. It's what some people want you to think... But police say it's not true.
Emails are circulating around the country telling people about extreme gang activity. We first heard about them through the Walla Walla County Sheriff's Office and now some have been sent to our newsroom.
They are usually titled 'County Sheriff's Safety Alert' and what the most recent emails say is to be careful about new gang initiation tactics.
The email goes on to read... 'gangs are placing a car seat by the road with a fake baby in it. Then they wait for a woman to stop and check on it. That's when the woman will be dragged away and beaten.'
Police tell us, this email is not true and it's just the latest in a set of hoax emails surrounding gang activity.
"Every now and then they'll come up. We do look into them and try to find the origins of either the email or text. It can be hard to find the original sender," Kennewick Police Officer Tony Valdez said.
We also checked Snopes.com. On the website it has lists of gang hoax emails that are circulating and even expands on the one we received.
It tells of bloody car seats that are left on the side of the road to entice people even more to come and help. However, police say these emails are not real and to delete them if they come your way.