Medical marijuana user wants to become a police officer
Posted:
Updated: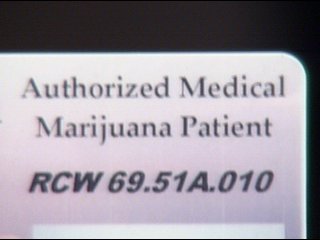 YAKIMA, Wash. - Marijuana continues to be a debated form of medicine. But, what if a police officer were prescribed marijuana?
"Ever since I was a little girl it's been my dream to be a police officer, to protect and serve," said "Ray."
Ray is studying criminal justice and wants to become an officer for the Yakima Police Department. The problem, she uses medical marijuana to control her epilepsy.
"I haven't heard of that in my career, 27 years or so. So, it would be a new one," said Lt. Mike Merryman, Yakima Police Department.
Ray asked to remain anonymous for fear of discrimination over her use of marijuana. It's still a controversial form of medicine. She use to take prescribed medication in pill form to control her condition, but says marijuana works better.
"My health is better, I'm not seizing going in tonic-chlorotic seizures. I'm able to focus more and I'm in college regularly," said Ray.
She has a medical marijuana card and grows her own. Ray would have to pass a drug screening to become an officer, meaning she'd have to be clean for 6 months to a year prior to going to academy. But, that's not the only barrier.
By YPD policy officers cannot be under the influence of narcotics while on duty, even legally prescribed narcotics. For example, if an officer had a back injury and were prescribed Oxycontin, they'd be put on light duty. Merryman says it's an issue of safety, driving and carrying a weapon.
"At this point in time the legal position would be this applicant would be allowed to test. Take the written test then go through the screening processes," said Merryman.
Ray says she plans to continue pursuing a career in law enforcement and using medical marijuana.