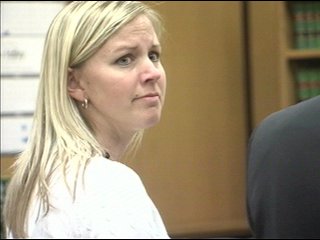 YAKIMA, Wash- The East Valley High School teacher acquitted of having sex with a minor wants to return to work.
Michele Taylor was acquitted on the criminal charges of sexual misconduct and communicating with a minor for immoral purposes. But Monday she's going before another judge; this time it's to get her job back.
The East Valley School District moved to fire the P.E. teacher last November after she was accused of having sex with a 16-year-old student and sending him and another student sexual text messages. She is on paid administrative leave while she appeals the decision. Taylor is not commenting before tomorrow's hearing but said this after her acquittal in June:
"I want to get back to my teaching. I've been sitting at home waiting for this for over a year, so I would love nothing more than to go back."
The school district maintains that Taylor violated school policy by texting a student. Taylor says she was trying to help the boys. After the administrative hearing, a judge will decide whether to uphold the school districts decision, or to give Taylor her job back.