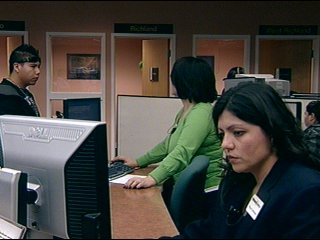 KENNEWICK, Wash . -- Over 6 million people are at risk of losing unemployment checks if congress does not extend jobless benefits.
U.S. Senator Patty Murray and 28 of her colleagues is urging congressional leaders to extend jobless funds for out of work Americans who depend on the monthly check.
The federal benefits are set to expire on Wednesday, and without the extension, millions of people will be without the needed funds.
Tara Carman moved to the Tri-Cities in search of work. After six months, she's still looking and says the money is a big help, "The checks ... they help me eat ... I'm able to drive my car to an interview because I'm getting an unemployment check. If I didn't have that, I don't know where I would be going."
For Washington residents depending on benefits, the news out of D.C. is not the first regarding a disruption in aid. Recently, computer problems dealing with the end of federal jobless funding delayed checks for many across the state.