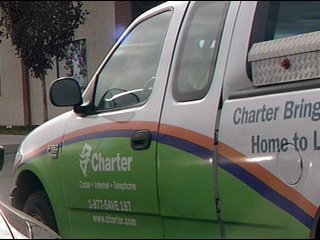 BENTON CITY, Wash. - Dozens of households in West Richland and Benton City are without cable and Internet.
A release sent out by Charter Communications says they are currently undergoing a rebuild project due to excessive line problems. And now many residents are concerned including Benton City resident Adam Pottle. "No cable, no Internet for days and days. Cable is one thing, but Internet, my wife goes to school. She's in finals week and hasn't been able to get online and do any of her projects," said Pottle.
But Charter is aware of the outage in that area which is why they have crews out in the field working on the lines. "They did a change from Suddenlink Communications to Charter and now that Charter is in here they want to get it updated so they can offer here in Benton City and West Richland what they offer in town," said Howard Barnett, lineman with Blue Mountain Communications.
Charter says they do not know how long it will be until services are up and running but they do say refunds will be given. A spokesperson for the company says to call Charter or go to the Kennewick office when the service is back up and let them know how long they went with out Internet or cable.