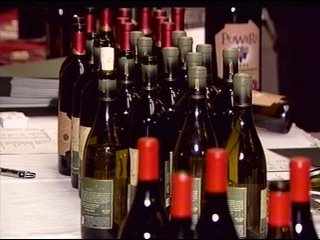 Wine industry leaders say despite a tough economy, despite businesses struggling to stay afloat, and working in a field that is more based on luxury than necessity, the Washington State wine industry continues to grow.
The State Liquor Control Board just licensed the state's 700th winery, which is up from 360 only five years ago.
Washington has increased wine grape plantation by 2,000 acres a year according to the Department of Agriculture.
Wine Commission leaders say the growth in the industry could be due to a change in perception surrounding wine drinking.
"Wine at some point had a reputation of being out of reach for some people whereas now, people are realizing wine can be an everyday thing that's enjoyed," Erica Waliser of the Wine Commission said.
Also in the past couple of years Walla Walla has been recognized as a major area of industry growth. The winemaker of the year announced by Food and Wine magazine for 2009 works in Walla Walla, and Gramercy Cellars named the best new winery in America for 2010 is located in Walla Walla.