Two Basic Health updates
Posted:
Updated: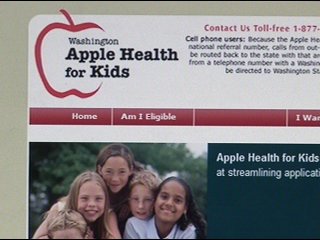 KENNEWICK, Wash.—Two big updates on the state's Basic Health program. Thousands of people were hit when requirements changed, and now coverage for children is taking a turn.
First, those on Basic Health received a letter last month asking for proof of their social security number. More than expected responded and can keep their coverage. Second, Basic Health for children is also changing, but it actually may be good news for low-income families.
More than 140,000 people in Washington are on the wait list for Basic Health after the program required clients to show proof of their social security numbers.
"We're seeing that there are people losing coverage, but at least people are contacting the agency if they do have a social security number or some sort of other documentation so that they would be able to continue coverage," says Molly Firth, Manager of Public Policy Program with Community Health Plan of Washington.
More than 3,000 are appealing their lost coverage but even more never responded.
April 1st coverage for 1,600 children who would otherwise be dropped is changing. Their coverage will be transferred to Apple Health.
"They are going over because they are not matchable under the Medicaid waiver that the state received on January 1st, because there are programs that they already could be in," says Firth.
Apple Health includes Medicaid, Children's Health Insurance Program and Children's Health Program. Dental and Vision are covered, two things Basic Health did not provide.
If you have lost your Basic Health coverage you can appeal by March 18th. If you have children on the plan, you should expect a letter explaining the change to Apple Health. State health officials say it should be an easy transition. The only challenge being you may have to change where your child gets their care.