Many who lost Basic Health may still qualify
Posted:
Updated: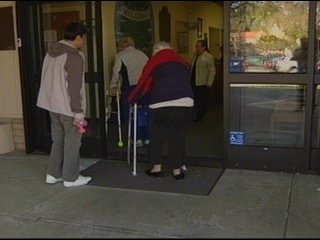 KENNEWICK, Wash.—Thousands of people were cut from the Basic Health Plan after the program that provides subsidized care to low-income patients asked users to provide their social security numbers. However many who are no longer covered actually do qualify, and about 6,500 people still have until April 11th to appeal.
On March 1st the program required users to provide a social security number in an effort to fill the state budget deficit. The new requirement cut 15,000 people and more than 7,000 of those people still qualified. Many who received disenrollment letters were actually legal residents, but because the program had never required proof of immigration status, Basic Health did not have social security numbers.
A leader with the Washington State Health Care Authority says about 6,500 people received disenrollment letters in Spanish. Those who received the Spanish letters have an extended deadline to appeal by April 11th. Those who did not receive the letter in Spanish should have already appealed.
Leaders say you do not need to supply a social security number, but you do need some sort of proof that you are in the country legally. (Birth certificate, naturalization certificate, passport, a birth certificate proving you are a US citizen born abroad.) If the disenrollment is not appealed by April 11th the only options are to either find another low cost program, which will cost more than Basic Health, or forgo health insurance.
The state assumed 15,000 people were going to lose coverage, which would mean money would be available to help fill the state budget deficit. Now, there is going to be a larger budget gap.
For more information, visit these sites:
http://www.basichealth.hca.wa.gov/documents/sponsor/bh_disenrollment_timeline.pdf
-or-
http://agency.azpost.gov/supporting_docs/FormM-396TravelIDDocuments.pdf