Tri-Cities Mother and Daughter Accused of Using Jobs To Steal Identities
Posted:
Updated: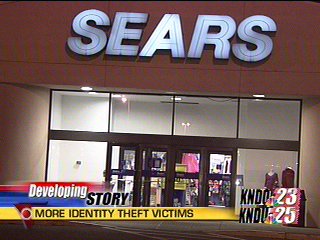 WEST RICHLAND, Wash. - West Richland Police report that a mother and daughter duo are accused of using their jobs to steal peoples' identities and open credit cards.
Now authorities think there are a lot more victims.
35-year-old Cassidy Janosky of West Richland worked as a business development officer at Bank of the West. She helped businesses get loans.
Last Sunday night Janosky and her 55 year-old mother Cynthia Walker were arrested for allegedly buying thousands of dollars worth of items at Sears using stolen credit cards at Columbia Center Mall.
Police said Walker worked for Caldwell Real Estate. Police said together they would allegedly open credit cards using information from customers at the bank where Janosky worked, then have the new credit cards sent to homes in their area that were for sale and vacant.
Police are now working closely with the Bank of the West.
West Richland Police Chief Layne Erdman said, "The bank has been very cooperative with us, working with the regional president and others. All of them are aware of what is going on and cautious on how they need to proceed with this cases. The bank is doing everything they can to protect them (the victims) as well as the police department."
West Richland Police seized two huge flat screen televisions and an I-pod. They said the women bought thousands of dollars of items.
Police said there are potentially 25 victims.
This case is still developing and police said there might be more victims and more suspects.
Bank of the West released a statement that urged consumers to protect themselves against ID Theft.
The statement read: "Bank of the West is reaching out to customers in the Tri-Cities Area whose confidential financial information was found in the possession of two individuals who were arrested and accused of committing identity theft. One of those arrested was a bank employee who has been placed on leave."
The bank reports that they are contacting victims. If a customer suspects identity theft they are encouraged to do the following.
1) Contact fraud units credit agencies.
2) Notify their financial institution
3) Contact local police
4) Call Federal Trade Commission's ID Theft Hotline at 877-IDTHEFT