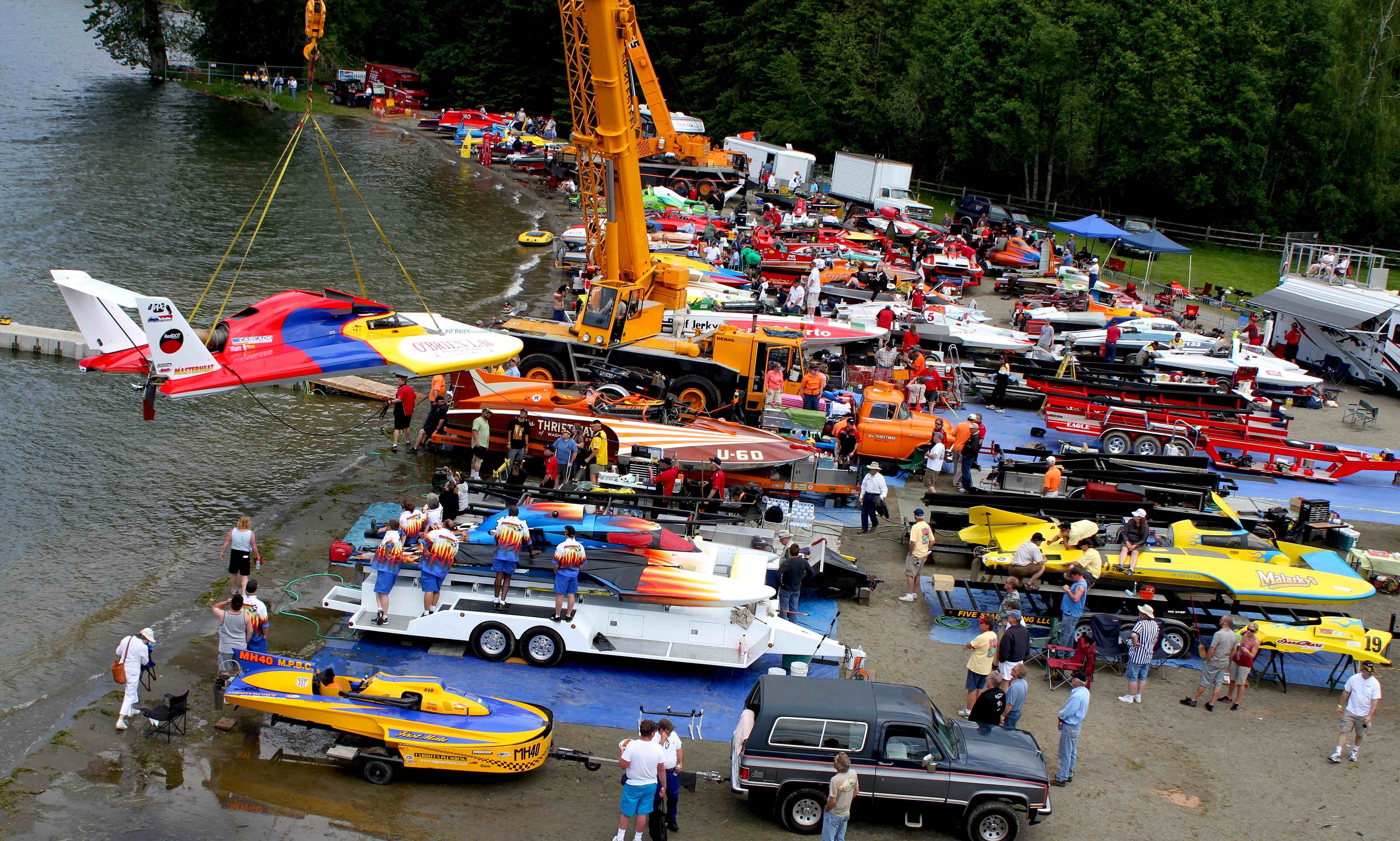 Courtesy H1 Unlimited
SEATTLE - A big crowd enjoyed the food, music, classic cars and race boats at Tastin' n Racin' on Lake Sammamish over the weekend.
None had more fun than Seattle restaurateur Duke Moscrip. When Moscrip stepped in to support the Seafair Race in August, Vashon Unlimiteds offered him a ride in their vintage U-60 Miss Thriftway.
Moscrip collected on Saturday, riding with Steve Compton in Miss Thriftway, and called it, "The thrill of a lifetime. But it was thrilling and scary at the same time. I thought the ride would be smoother. I wasn't sure if I wanted to keep going or get back to the dock."
The Hydroplane and Raceboat Museum's vintage Oh Boy! Oberto also made exhibition runs, and Nate and Kip Brown both took the modern, turbine powered U-17 unlimited hydro out onto the course.
In an earlier limited hydro race Saturday, U-17 driver Kip Brown was not injured when his 5 Litre hydro flipped.
Jim Simpson shares more photos HERE.