False Reporting or Lying To Police Could Put You in Jail
Posted:
Updated: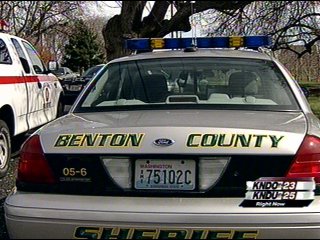 TRI-CITIES, Wash-- Across the country prosecutors are faced with whether they should charge someone for lying to police or making a false report. KNDU spoke with the Benton County Prosecutor on how he makes these decisions.

Benton County Prosecutor Andy Miller says you should never lie to police to avoid getting into trouble, that's called false reporting and you could end up in jail.

Police say things like 9-1-1 hang-ups and people crying wolf over something they should be honest about could put officer's lives at risk.
Reading faces is common for every police officer anywhere, looking to see if someone is lying or are they telling the truth.
"We may be coming lights and sirens and driving as quickly as we can to get there in a quick amount of time because we believe we are there to save the loss of life," said Joe Lusignan, Benton County Sheriff's Office.

If you lie to police you could be charged with false reporting. Earlier this week someone in Kennewick said two gang members shot them and it turned out the story was made up. There have been many other cases like this.
"We had a case a few years ago where somebody called in somebody's license plate number and said they was leaving a murder scene, that person was actually arrested and spent two days in jail and we did charge false reporting on that person and she did serve a jail sentence," said Andy Miller, Benton County Prosecutor.
Prosecutors are looking at aggravated cases and don't want to keep people from reporting crimes and giving information because they are afraid of getting in trouble.
"We have a lot of things to consider, one thing we don't want to do is discourage potential victims from reporting a crime. We don't want people to think if I report a crime or if I report this, I'm going to get in trouble. We want to encourage people to make reports," said Miller.
Dispatchers say they get multiple 9-1-1 hang-ups a day and that takes a lot of time away from police because they have to check each one, that's not considered false reporting but officers don't take it lightly.