David Burks Convicted of Arranging to Have Sex With a Child in Florida
Posted:
Updated: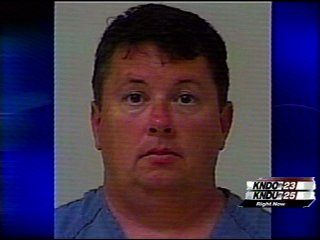 SAINT LUCIE COUNTY, FLORIDA-- A West Richland man is convicted of arranging to have sex with a child in Florida. Police in Saint Lucie County, Florida arrested 47-year-old David Burks just about a year ago in an undercover sting operation.

Police said Burks was on a business trip in Fort Lauderdale, Florida when he was arrested last year. Prior to the trip he went on a website called 'open minded parents' and began communicating with who he thought was a dad about using his 11 year-old for sex acts.

Burks was instead talking to a detective from a law agency that focuses on catching online predators. His trial started about a week ago and Wednesday a jury in Saint Lucie County Florida gave Burks a guilty verdict on two counts.

One was for solicitation for sexual battery on a child and the other for lewd computer solicitation of a parent about their child. The first charge could send him to prison for up to 30-years.

Thursday KNDU talked to the West Richland Police Chief about how it feels to know Burks was convicted.

"Here we had a predator that was willing to cross state boundaries to deal with little kids that was completely unidentified to the neighbors, to his exchange students living with him, to his family. I think it's critical that these people get caught and we love the fact that they get sentenced and held accountable for these crimes," said Layne Erdman, West Richland Chief of Police.
Burks was not in custody prior to conviction, but now he is being held in the Saint Lucie County jail awaiting sentencing April 23
rd
and his lawyer plans to appeal.