Census Bureau Having a Tough Time Counting Groups in Eastern Washington
Posted:
Updated: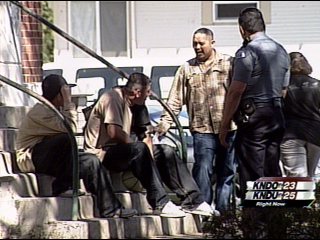 KENNEWICK, Wash.-- The country is less than a year away from Census Day 2010, a day where every household counts.
"We need to count everybody in the communities which concerns citizens and non citizens both," said Brian Kennedy, Manager at the Spokane Census Bureau Office.
Kennedy says the question of citizenship will not be asked, and they're trying their best to find ways to get more accurate numbers.
Census staff say right now they're trying to hire more bilingual recruiters primarily in Spanish. They also want to hire more people who live in hard-to-count communities like East Pasco.
"So that when somebody knocks on these people's door, that are maybe hesitant to talk to the government, they have somebody from their community to speak their language and ask the questions," said Kennedy.
Gloria Ochoa, an attorney in Kennewick, says it's the fear of deportation that keeps immigrants from speaking up.
"Once you start asking someone whether or not they're a citizen they're automatic response is 'they're researching me to find out whether or not I'm undocumented'," said Ochoa.
Ochoa comes from a family of immigrants and says it wasn't until 1986 that her parents became citizens.
"My parents had been deported on two occasions that I can personally recall when they were working in a tomato field, and they left us with a babysitter," said Ochoa.
But in spite of people's fear the census bureau says they're not turning anyone in, just counting. They say it's very important everyone is counted, especially since it's a way for the government to measure how much money to give back to each community.
Census staff say some of the toughest people to count in our area are Hispanic and Russian.