Local Asphalt Company Wins Bid to Repave I-90
Posted:
Updated: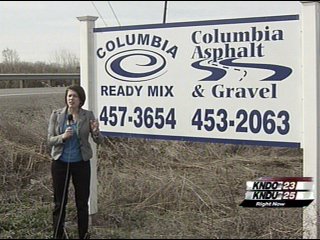 YAKIMA COUNTY, Wash-- Stimulus dollars will soon be going to work in both Kittitas and Yakima counties. A local company won the bid to repave two large sections of I-90. Columbia Asphalt and Gravel will soon be hitting the highway.

"And here we are we've got recovery money, a local contractor, people are going back to work, it's good for everybody," said Will Smith, project engineer, Washington Department of Transportation.
WSDOT is receiving federal stimulus money for construction projects all over the state. Local paving companies put in bids for several I-90 paving projects, Columbia Asphalt and Gravel won two of them.
"It's very, very competitive," said Raymond Opiela, chief estimator, Columbia Asphalt and Gravel.
Opiela said the company is excited for this boost in business, last year was tough. The paving industry is not immune to the bad economy. As the price of oil goes up so does the price of asphalt. But, now with the winning bid, stimulus money will be circulating in the local economy.
"We have workers that live both here in Yakima County and Kittitas County," said Opiela.
Workers should be starting construction by the end of April.

"Both these two projects would've been done eventually anyway's, they need to be done. They are worth while. They are being done right now because of the recovery money," said Smith.

They'll start west of Ellensburg, then go further east on I-90 as it gets warmer.
"I think anybody can go look at that section of I-90 and say this road needs to be fixed," said Smith.
The two I-90 paving projects are happening sooner because of the stimulus money. Combined they are over a $3 million dollar project.