Tri-Cities is Part of the Only 27 Cities Not in A Recession in America
Posted:
Updated: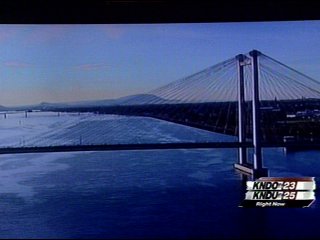 TRI-CITIES, Wash-- New research finds more than 90 percent of metro areas in the nation are in a recession, but not the Tri-Cities. KNDU talked to the President of TRI-DEC who travels the country convincing businesses to locate here.


Carl Adrian from TRI-DEC says it's the diversity of our local economy. The Tri-Cities has a stable workforce at Hanford and in the food processing industry.

With this balance we tend to avoid feeling the bumps other communities are experiencing. The Tri-Cities may not have all the action that big cities have to offer, but what we do offer is what many call a steady quality of life.


"Even though we've seen a downturn we are not seeing as many new houses being built, the housing market has remained fairly strong," said Adrian.
From studying our economy Adrian says there were 2,000 more jobs this February compared to February 2008.
"The recession that we see in other areas has just not hit the Tri-Cities," said Adrian.

At the Tri-Cities Visitor Bureau they help assimilate people who are new to our area.

"Because of the great weather that we have and the great recreational opportunities it provides balance. You can get to work relatively easy and also have a nice quality of life in your leisure time," said Kimberly Shugart, Vice President of the Tri-Cities Visitor and Convention Bureau.

With stimulus money already in action at Hanford thousands of new families will be relocating here and the Tri-Cities is one of only 27 cities in the nation not in a recession.
"I think we talk a lot about quality of life but affordability is certainly one, housing costs, other costs in the community rank among the lowest in the state and well below the national average," said Adrian.
This study was released by Moody's Economy and MSNBC.com. It measured employment, home prices, and industrial production to determine our economic index.