Former Yakima City Councilman Files a Complaint Against City Council
Posted:
Updated: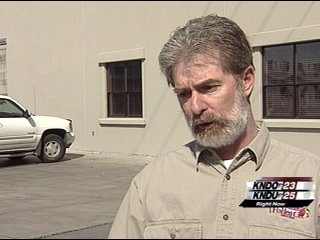 YAKIMA, Wash.- More action is being taken in Yakima after council member Neil McClure resigns during Tuesday's council meeting. Now another former council member is filing a complaint against the city council.
Former city councilman Ron Bonlender went to the post office this morning and mailed his complaint to the Public Disclosure Commission.
"The open meetings act has been violated we're supposed to be staying away from the good old boys routine where back room deals are made," said Bonlender.
Bonlender is referring to Tuesday's council meeting. Council was slated to discuss their budgetary options, stick with current budgeting or move to a new budget where council would have more influence. Discussion over the option didn't happen.
"Instead they threw out the idea of studying it and they just said lets just do it," said Neil McClure, former city council member.
With Rick Ensey making the motion, the council voted four to two to adopt the new budgeting with little discussion. Council member Neil McClure told me he didn't resign because he lost the vote; he resigned over matters of integrity.
"What made me quit was that this was done by counting votes in the backroom," said McClure.
McClure, like Bonlender, says this isn't what a city council is supposed to do and this could in-fact violate the council's voting rules.
"We decided to not use good government by studying an issue and seeing how it affects our community and we did it with dishonor and to me, that is something I can't put up with," said McClure.