New Study Says Tri-Cities Real Estate Market On the Rise
Posted:
Updated: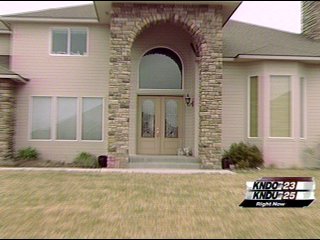 TRI-CITIES, Wash-- A new study predicts the Tri-Cities Metro area will be the best rising residential market in 2010.


Tri-Cities realtors say our market is turning into a seller's market where almost everywhere else in the nation home prices are dropping. Federal Housing Enterprise Oversight did the forecast. Realtors predict houses will start selling fast as jobs at Hanford bring more people to our region.
If you watch national news you hear the words foreclosure, short sale, and losing equity, but our market tells a different story.

Realtors say with only about 1,100 homes on the market, we are heading towards a shortage and home prices will start going up.
"Most places around the nation are still in a buyer's market. We have price points in the Tri-Cities which are closely becoming close to a sellers market, not the entire market just certain price ranges," said Dave Retter, Co-owner of Tri-Cities Windermere.

KNDU looked at a house priced at about $165k, which is a popular range for first time homebuyers who want to take advantage of low interest rates. These are the houses agents say will get multiple offers.
"We're working with a realtor and she's doing a good job. We are trying to find something in that $160k-$200k range and we're pretty excited about it," said Casey Ganskie, first time homebuyer.
Houses with prices in the $250 or higher range may stay on the market for longer. KNDU asked a realtor with a listing at $249,900 when he thinks it would sell.
"I honestly don't know how long it will take. I would say this particular price range within the next few weeks. With the number of people coming through this house, we should see offers pretty quick," said Aaron Johnson, Desert Hills Realty.
The main reason for the sudden surge in the market is because of the Hanford stimulus money and in just two months realtors say prices will start to go up.