New Senate Bill Could Help Reduce Teen Pregnancies Over Time
Posted:
Updated: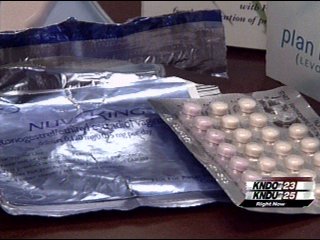 YAKIMA, Wash.- For the first time in 16 years unintended pregnancies are increasing in Yakima County. Health advocates say a new bill passed today could help lower the numbers over time.
Every school district teaches sexual education. For years, Washington state required health departments to apply for funds to teach abstinence only.
Last fall, the Healthy Youth Act passed, putting into place a program that requires all students to learn about comprehensive health.
"It's not just abstinence it also teaches things like relationships," said Marla Russo, who works for the Washington State Department of Health.
The act is aimed at teaching students why abstinence is important, but it also includes safe sex and preventative methods just in case.
Planned Parenthood employees say the teen pregnancy rate in Yakima County is 54 percent. That is double the state's rate.
"Making sure youth are making responsible decisions that are based on proven programs that actually work," said Gina Popovic, who works for Planned parenthood.
So instead of requiring the state to teach abstinence only programs, now, the new bill allows health departments more options when it comes to sexual education.
Many health advocates say using funds to teach abstinence wasn't worth it.
"In this economic crisis it only makes sense that the legislators and departments of health are spending money on programs proven to have a positive impact," said Popovic.
Health Department Employees say they're planning to use the 2009 to 2013 abstinence funds for focus groups, teaching students ages 13 to 16 about making smart and safe decisions. They plan to begin focus groups sometime next year.