Bill Would Change the Way Sex Education is Taught
Posted:
Updated: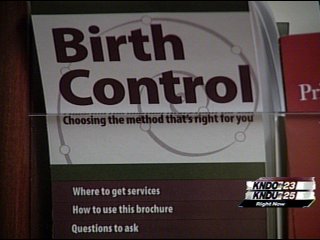 What's taught in public school sex education classes might be changing. New legislation could soon allow the state to seek funding for sex education that isn't limited to abstinence.
This new bill would allow many young people in Washington to learn more about contraception, like condoms and birth control, along with abstinence.
Before, the Department of Health could only apply for federal funding if sex education was limited to abstinence only education.
Brian Griffith with Planned Parenthood says, "Now the Department of Health will be directed to apply only for programs that have a proven effective rate and are also cost effective."
Programs that mix both abstinence and contraception, required by the Healthy Youth Act passed in 2007.
"The reality is that we know that young people are going to be sexually active, even congress has revealed abstinence only education has failed." Said Griffith.
Chris Shelton, the Youth Ministry Director, however disagrees. He works with youth at Bethel Church in Richland and says while many preach abstinence, practice is a must to see the effects.
"If they talk about abstinence but they really don't believe that students can do that, they're going to communicate that to kids." Said Shelton.
Shelton also says in his youth group there's no talk of contraception. Instead those talks are left up to parents or school leaders.
Shelton says whether or not the funding is there, it's the attitude toward sex that's changed. "Our culture has made sex into something that's casual, it's like going to a movie, and that wasn't God's design. That wasn't his intent." Said Shelton
While some may choose to wait, for those who don't, now there will be more access.
Griffith said, "Providing them with all the medically accurate information is probably the best way to do that."
The state senate and house have now passed the bill. It was scheduled to be signed into law by Governor Chris Gregoire yesterday.