Federal Stimulus Money Giving Teens a Leg-up on Summer Jobs
Posted:
Updated: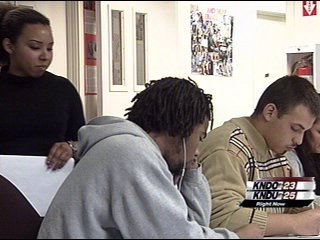 YAKIMA, Wash-- Unemployment numbers are high and the job market is becoming increasingly competitive, but there's some good news for teens. Teens will be getting a leg-up this summer from some federal stimulus money.
The Workforce Council, an employment organization serving Yakima, Kitittas, Klickitat and Skamania counties, is receiving $4 million in economic stimulus money. Half of it is going toward employing youth for the summer.
"So we're going to try and make this money stretch as far as we possibly can. Get the most number of young people out there and get them experience and hopefully get our local economy rolling in our little way," said Patrick Baldoz, director, South Central Workforce Council.
Workforce plans to team-up with other organizations and local business to employ young people this summer. The stimulus money goes towards wages. Businesses sign contracts ensuring teens receive a learning experience.
"It's really hard to get a job when your 16, it's just really hard," said Jaylene Brower.
Brower is one of many seeking a summer job. She and other young people are refining their skills to ensure they get a spot. Baldoz said they hope to get around 400 young people summer work. Some business owners are reluctant to hire teens, but you have to start somewhere.
"You know, companies ought to be interested or businesses need to be interested in because you know what, even though we have a down economy now, this is their workforce for the future," said Baldoz.
Baldoz said details about the summer job program will be finalized within the next month.