Two Men are Stranded and Hospitalized After Boat Tips Over
Posted:
Updated: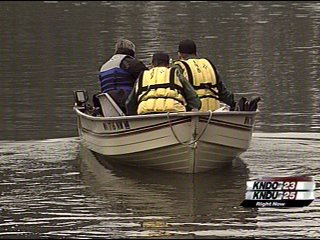 YAKIMA, Wash.- A boat capsizes in the middle of a lake near rim rock, leaving two men stranded for more than an hour in freezing water.
This couple pulled up to clear lake and saw a boat turned over. They immediately called 911, got into their boat and started looking for the passengers.
"Thank God there was another couple of folks up here boating and they saw what was happening and did everything they could to go get these folks out of the water," said Lieutenant Brian Winter from the Yakima Sheriff's Office.
Yakima Sheriff Deputies, Naches Fire, and paramedics all responded immediately, but no one knows just how the boat tipped over.
"Something happened, the boat capsized and ended up in the drink," said Lt. Winter.
The couple says the two men were in the water for at least an hour. One man looked to be in his 70's and was bleeding at the mouth. The other was younger and seemed to be doing better.
Neither one of them were wearing life vests. Sheriff Deputies say this should be a lesson for everyone.
"Make sure it's the right size, that it's in good shape, that it will float you," said Lt. Winter.
The older man was airlifted to memorial and the other one was taken in an ambulance. Deputies were able to find the men's boat, but because the boat was turned over, it was very difficult to see it in the center of the large lake.
"We've been very fortunate last couple of years, we haven't had as many water-related incidents," said Lt. Winter.
Sheriff Deputies are hoping today's incident will remind people to boat safely and wear proper life-vests.