Local Legislators Return Home
Posted:
Updated: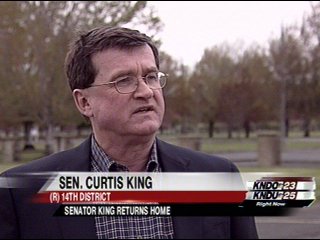 YAKIMA--Local legislators return home after agreeing on the state budget. What will it mean for Yakima?
KNDO talked to State Sen. Curtis King (R - 14th District) Wednesday. King said there is money in the budget for local projects like Ready by Five and Yakima's Downtown Revitalization project, but the bad may outweigh the good because of all the budget cuts.
This budget contains some huge cuts to education and healthcare, plus fee increases for higher education.
Unlike the transportation and capital budgets, the operating budget passed on party lines, a disappointment to King.
He thinks this will hurt our most vulnerable citizens.
"We needed to look at where cuts should have been made versus where cuts were made and see if we couldn't have come to a better conclusion to see how we could handle the fact that we've overspent the past few years," King said.
King said he wanted to see increases to state employee's benefits cut rather than taking money from those programs.
He also thinks this budget relies too much on one-time fixes, like money from the federal government, money that won't be around next time the legislature needs to pass a budget in 2011.
King said using these funds won't address the long-term billion-dollar deficit the state faces.