Richland School District Hears Public Input on Possible Budget Cuts
Posted:
Updated: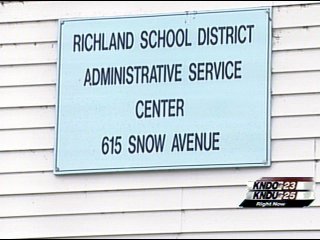 RICHLAND, Wash.-- Cutting the budget but keeping a high quality education is a top priority for all schools in the Tri-Cities.
"It's been clear to the administration that they want to preserve teaching positions as much as possible," said Mike Kirby, Richland's Assistant Superintendent.
In Richland lay offs remain at the bottom of the list after supplies and travel expenses.
An estimated $3.5 million in cuts could also mean athletes will pay an extra $25 to be on a team.
"Class sizes are going to be larger we know that already," said Kirby.
The district plans to share its plan for possible cuts with those who'll be directly affected, by holding several public meetings.
"I think the community will be pretty reasonable listening to the concerns we have to share," said Kirby.
$60 million on levy equalization for the state could also be cut. In our neck of the woods, Pasco would be one of the hardest hit.
"I'm worried because they said they were going to cut it, and they've cut it," said Dr. Dennis Maguire, Associate Superintendent of Instruction.
Local legislators say it could be more than $2 million for Pasco. Not counting the estimated budget cuts at $4.5 million.
"We're not laying anybody off at this point, but we have to find some money somewhere else in the budget to keep that staff on board," said Maguire.
Maguire says the lay offs would come from teachers who are retiring or moving away first.
The first of Richland's meetings is Monday, May 4th at 7:00p.m. inside the Library at Jefferson Elementary School.
Other meetings have been scheduled as follows:
Friday, May 8th, 12:15p.m. at Badger Mountain Elementary School, Library
Monday, May 11th, 5:30p.m. at Enterprise Middle School, Library
Monday, May 18th, 6:30p.m., Richland High School, Room 1114.