Yakima City Council Back to Square One on Budget Policy
Posted:
Updated: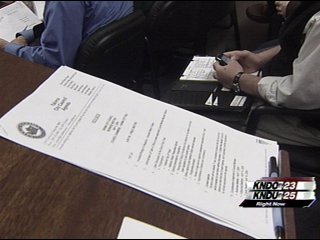 YAKIMA--The Yakima City Council goes back to the drawing board to discuss the city budget for next year.
The council voted unanimously to retract the plan last night.
"I'm going to go ahead and effective immediately resign from the City Council," former council member Neil McClure said when his motion to delay adopting Yakima County's budget policy failed on April 14.
It certainly wasn't a timid way for McClure to show his disapproval of the council's vote.
Now, the council's backtracking. They'll reopen the budget discussion, this time in the public eye.
"They've decided to do the right thing," McClure said on Wednesday, May 6. "They're going to look at a very important issue in the public forum and allow the public to have some comment on it."
Some current council members called last month's decision a distraction. They believe it's just time to move on.
Rick Ensey engineered last month's ruling. He doesn't think council did anything illegal, but did admit it may not have been the right thing to do.
"We just handled it poorly," Ensey said. "So let's just do do-overs, let's have the meeting again and let's do it correctly."
McClure loved being on the council, but he thinks his radical move was necessary.
"If I would not have resigned, this [rescinding the budget policy adoption] would not have happened," McClure said. "They would have moved forward. It's a shame that it had to go down this pathway, but I feel good that there's going to be an informed decision made in full public process."
While the budget policy's being revisited, the end result may be the same.
"I'm probably going to make the same motion I did before," Ensey said. "I think probably at least four council members will vote for it."
That budget study session will be held Wednesday, May 13 at 4:00 p.m. at City Hall.
A superior court hearing about whether the council's April decision violated the open meetings law is also scheduled for next week. That will be on Friday, May 15 at 1:30 p.m.
Both meetings are open to the public