YPD Chief Cleared of Sexual Harassment Charges, but What Comes Next?
Posted:
Updated: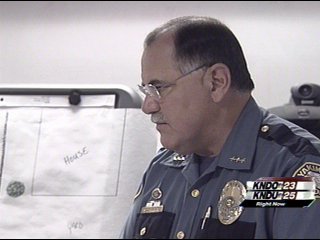 YAKIMA--Yakima Police Chief Sam Granato has been cleared of a claim of sexual harrassment, but what's next?
Yakima city leaders released the findings Thursday.
YPD Officer Stacey Andrews filed a complaint with the city on January 23, claiming Chief Granato sexually harassed her, made work uncomfortable and retaliated against her and her husband--also a YPD officer--because she tried to make her and Granato's relationship strictly work-related.
The chief told KNDO that was the case all along.
"I have never put my role as Chief of Police secondary to a friendship," Granato said in a phone interview.
Independent investigator Nancy Graber found that Granato's conduct was "unwelcome and also because of sex" but said it did not affect the terms and conditions of Andrews' employment.
Without doing that, Graber says Granato's actions aren't enough to create a hostile work environment.
Bill Pickett, Andrews' attorney, doesn't see how Graber came to that conclusion.
"When you have a finding that there is unwelcomed conduct because of sex, how does that finding not affect the terms and conditions of employment?" Pickett said.
People KNDO polled agreed.
"I mean if you make somebody feel uncomfortable to me that's harrassment right there," Eric Cenirses, a lifelong Yakima citizen, said.
"He probably should get terminated from his job," Tammy Leahy of Terrace Heights said. "They should get somebody who's knows what's supposed to be done and does things right."
Granato won't be terminated. He plans to stay and move on.
"Well I don't think that this investigation shows that I've betrayed anybody's trust," Granato said. "What this investigation shows is that I didn't do what was alleged."
Granato will go through training to improve his communication skills, especially with employees.
Pickett said his client plans to continue with her civil suit against Granato and the city.
Independent Investigator Nancy Graber's Findings

Chief Granato's Response to Investigator's report

City Manager Dick Zais' Response to Granato and Conclusion