New Foundation Could Bring Relief to Students Paying for College
Posted:
Updated: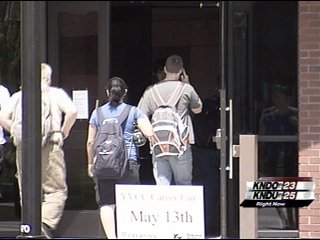 YAKIMA, Wash.- If the economy wasn't enough, now with tuition increases, students are facing more financial stress, choosing between paying their bills or buying books.
To go to school, you need the basics, like a backpack, pens and books.
"If you're not covered by financial aid its difficult especially if you have a full time job and you have to pay for your text books on you own," said Brenda Esquievl, a student at Yakima Valley Community College.
Now, through the Peggy Keller Foundation, two women plan to help students just like them.
"Financial aid was not enough, it paid for tuition but books were expensive and there was no cost of living that came in," said Bonnie Albano, a Co-Founder for the Peggy Keller Foundation.
Peggy Keller, a former dean at YVCC was killed in a car accident in 2005. Her dedication to teaching lives on through two through women, Bonnie Albano and Gina Sullivan, who have been asking state and local organizations to donate money to the Peggy Keller Foundation. After months of work, they're expecting to receive $50 thousand in grants to help students cover college costs.
Even though there are some grants available right now, students say there are much more needed.
"Any free money for us students can get well snatch up," said Dustin Shafer, a student from YVCC.
Co-Founders Albano and Sullivan say they're in the process of finalizing the grant. They hope to have it available to students over the next six months.
For more information on what this grant entail and who is eligible you can log onto www.peggykeller.org