Two CWU Players earn Weekly Awards
Posted:
Updated: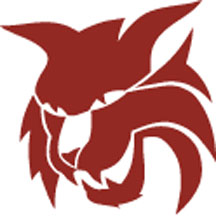 SPOKANE, Wash. - Central Washington University junior Nate Wallen (Bremerton, Wash./Central Kitsap HS) and senior Andrew Snowdon (Renton, Wash./Lindbergh HS) have been recognized as the Great Northwest Athletic Conference Hitter and Co-Pitcher of the Week for baseball, respectively, the conference office announced on Monday.

Wallen, an outfielder, finished with seven hits in nine at-bats this past week in the Wildcats' four-game series at Northwest Nazarene, hitting game-winning home runs in the second and third games of the set in which Central won three of four games. The first of his round-trippers was a pinch-hit three-run blast that gave the Wildcats a 7-5 victory in Friday night's second game. He then added his first career four-hit game with a game-winning two-run blast in the opening game of Saturday's doubleheader.

Snowdon, who has played predominantly at catcher this season but also started five games at pitcher for the Wildcats, threw a four-hit shutout in the season finale at Northwest Nazarene on Saturday. He struck out a career-high 10 hitters in seven innings of work, and added a 3 for 5 performance offensively in the game as Central blanked the Crusaders, 11-0.

Wallen becomes the third Wildcat to earn GNAC Hitter of the Week honors this season, while Snowdon is also the third Central player to receive GNAC Pitcher of the Week accolades this year.

Central Washington finished the 2009 season on a three-game winning streak and with wins in five of its final six games. The Wildcats were 18-28 overall and finished fourth in the GNAC standings with a 12-16 league mark.