Yakima Valley School Looks to Offset Cost By Utilizing Space
Posted:
Updated: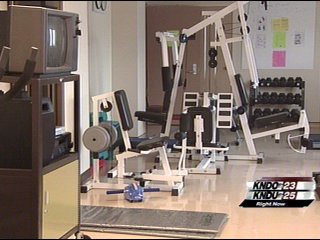 SELAH, Wash-- State budget shortfalls have government programs looking for ways to save money, that include the Department of Social and Health Services.
Yakima valley school is staying open, but now has to become more efficient. The four story building was built as a tuberculosis hospital in the 1950s. Now DSHS runs the building, a large portion of which sits vacant.
"All programs are under scrutiny to reduce expenditures," said Paul Reynolds, regional administrator, DSHS.

"In regards to Yakima Valley School I think one of the things we can look at is leasing out the excess space that we have," said Senator Curtis King, (R) 14th District.
The first floor is used for physical therapy and activities, other levels house administration offices. As you step onto the third floor you see empty hallways and rooms.
"It's those empty rooms that we want to look at and say you know how do we utilize these so that it's not a burden, it's now an asset," said King.
From a few computers, to rooms with old hospital beds much of the third floor could be leased out as private offices. To do that DSHS has to create a conditional use permit that the City of Selah agrees to.
Reynolds is looking at all options to try to save money. Currently, the Division of Developmental Disabilities leases an office on Fruitvale boulevard in Yakima.
"You know I'm seriously looking at moving this office out there," said Reynolds.