Selah School Board Members Start Looking to Fill Superintendent Position
Posted:
Updated: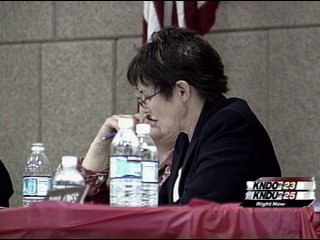 SELAH, Wash.- Selah School Board members start looking for an interim superintendent after Dr. Debra Howard resigns Wednesday.
Dr. Debra Howard's resignation came in last night after an administration meeting. Weeks back, Selah High School Principal Joe Jones resigned due to leadership styles between him and the superintendent. Now, the tables have turned.
"In terms of Dr. Howard and coming on as a new member of our team this year that ends up being the final point, does that style work or does it not," said Principal Joe Jones.
The School Board and Dr. Howard say her resignation is a mutual understanding that Selah isn't the right match, so what's next?
"We'll be looking for an interim superintendent," said School Board President Todd Trepanier.
The district will use a search firm to help fill this position by July 1st. The position will be held until 2010, giving school board members time to begin looking for a superintendent and taking applications.
"Pretty much anyone can apply there will be some required elements and some desired ones," said Trepanier.
Those haven't been designated yet.
With protests, marches and emotional meetings this school year, School Board members want to make sure they pick an experienced superintendent. They want a leader who is willing to listen to the community and able handle what comes their way.
"Strongest strength we're looking for in the next candidates is showing that you're tried and true in superintendent challenges," said Trepanier.
Some people are worried that changing superintendents every year could disrupt the district, but School Board members say this could be a good opportunity.
"Ability to have school district looked at by 3 different ideas and Superintendent could have a positive impact," said Trepanier.
School Board members have the ultimate power in appointing the next superintendent. They're hoping for someone who will stick around for a while.
Board members say application for the superintendent position should be available this winter.