Members of Yakima City Council In Court Over Budget Issue
Posted:
Updated: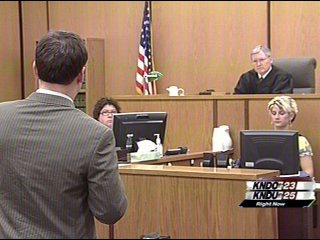 YAKIMA, Wash-- Some Yakima council members moved from council chambers to the courtroom Friday. A Superior Court judge heard testimony from attorneys about the way the council adopted a new city budget format.
Judge Blaine Gibson signed an order releasing individual council members from financial liability. The council members, Kathy Coffey, Micah Cawley, Bill Lover and Rick Ensey, all involved because they voted for adopting a new budget policy.
Now the fight is between private attorney Tim Schoenrock and Yakima City Attorney Jeff Cutter.
"You know what has happened in this process that has already been done, the damage has already been done," said Coffey.
Several weeks ago Schoenrock obtained a court order. It stopped city council from moving forward with the newly adopted budget process. Council rescinded their vote on the matter, also halting the budget change.
Schoenrock used Friday's hearing as a way to discuss whether the open meetings law had been violated. Something Cutter said is a different issue.
"The violation of the open public meeting act is the bases for the cause of action, but that has nothing to do with a writ of mandamus," said Cutter.
Schoenrock is asking for his legal fees to be paid. He also wants a trial on whether or not the open meeting law was violated.
"There's nothing that I can decide at today's hearing with regard to your claims, right?" said Judge Gibson.
Now all parties involved will wait for Judge Gibson's decision. Will he drop the case or take it to trial?