"Yes for Yakima Kids" Bond Committee Raises Money to Spread the Word
Posted:
Updated: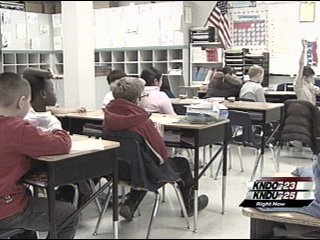 YAKIMA, Wash-- Voters have just one more day to vote on the school bond. The "Yes for Yakima Kids" bond committee has been working hard to spread the word.
"When something is being voted on it's more money ," as Tim Gonderman explained, there are common misconceptions about school bonds.

One challenge is explaining to voters what the bond is about. With money tight in many households a bond that increased taxes would probably receive an "F" grade, for failure. That's why the "Yes for Yakima Kids" campaign is reminding people that this bond is not going to increase the tax rate.

So far the campaign has raised around $35,000. This money goes towards commercials, signs and t-shirts. Yakima Valley Memorial Hospital has made the largest donation to the cause, at $5,000.
"At Memorial as a major employer it's important for us to show our support of the education in Yakima," said Nicole Donegan, Memorial Hospital communications.
The campaign will use most if not all of the 35,000 to promote this years bond election, according to Paul Larson, Yakima School Bond Committee.
Still there are people in the community that won't put a price on education.
"We've paid our share of taxes for the school, but I think it's most important that children get the good education that's available to them," said Margaret Epps, Yakima resident.
The bond needs 60% approval to pass. Ballots are due Tuesday, they must be postmarked by mid-night. The auditors office is open from 7 a.m. to 8 p.m. tomorrow.