Family of Murdered Gang Member Speak Out
Posted:
Updated: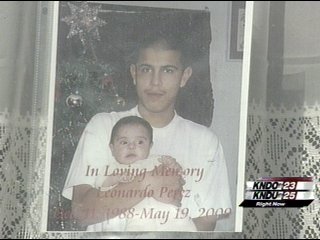 YAKIMA--A 20-year old killed in a gang shooting Monday morning. Now his friends and family are speaking out.
Leonardo Perez died Tuesday. He was a gang member and well-known by police.
But, life as a gang member can contain a lot of gray areas.
Perez's girlfriend is expecting their second child next month. His longtime soccer coach described him as an excellent player who left the team to join a gang.
"Hyper, funny, outgoing, crazy," Gail Deviln said. "Always wanted to have a lot of fun."
Devlin coached Leo Perez for five years, starting when he was 11.
She said college coaches scouted him as young as 13, but two years later, he started hanging out with gangs.
Devlin doesn't tolerate that from players, so Perez left the team. But, she kept in touch. Her son married his sister.
She said Perez acted differently after his son was born last June.
"It was like he had seen something that changed him," Devlin said. "He wanted to be a dad to his kids and he wanted to be there for them."
Devlin said Perez was trying to break up a fight when someone in his gang shot him Monday night.
Police couldn't confirm his role, but did say it appears everyone involved was in the same gang.
His older sister Adriana Rosiles came in from Wyoming Tuesday. She described him as a good uncle to her kids.
"He wanted them to play soccer like he did," Adriana Rosiles said. "But, he already thought it was too late for him."
If she could go back, Rosiles said she would try to keep her brother on the soccer field and off the street.
"We never attended any of his soccer games; something that he loved," Rosiles said. "He never said, 'well I'm really really good.' He never bragged about it because he wanted us to go and he would cry for us to go, and we wouldn't go."
Police say they have a few people of interest, but no real suspects at this time.
Perez is the tenth murder victim in the county this year, three ahead of last year's pace.