DNA Evidence Cracks Yakima Cold Case After 16 Years
Posted:
Updated: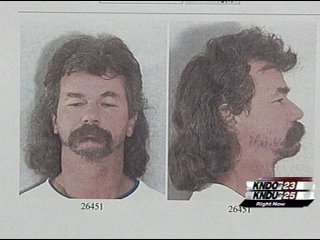 YAKIMA--There'd be no murder charges for Clayton Stafford without advances in DNA technology that link him to the 1993 murder of Shawna Yandell.
Stafford's a career criminal with a rap sheet stretching from Yakima to Arizona. He was arrested in Yakima just a few months after Yandell's murder on an unrelated misdemeanor charge, but there was no way to even suspect him then.
With improvements in DNA tracking that's all changed.
16 years ago boy scouts found the body of Shawna Yandell in her underwear floating in the Yakima River near Sportsman Park.
She'd been beaten to death. Police had few leads and the case went cold.
They did find traces of sperm on the victim's body, but couldn't make a match.
A lot's changed since 1993 though; today's DNA testing and matching is much more sophisticated.
"We've gone from blood group typing actually getting to STR profilers which are at this point unique to each person," Tara Roy, a forensic scientist at the Washington State Patrol Crime Lab, said.
In 2007 YPD reopened the case and sent the sperm samples to a private lab in Dallas. Then, the evidence headed back to the Pacific Northwest, to the Washington State Patrol's crime lab in Seattle. Scientists ran it through national DNA databases, eventually matching it to a sample on file in California. The suspect was right here in Yakima.
His name: Clayton Stafford.
The name rung a bell with Yakima Police, who say his rap sheet stretches beyond Central Washington.
"[He's got a criminal record] pretty much all over the West Coast," Lt. Steve Finch, Yakima Police Department, said. "Oregon, Idaho, California."
Finch said YPD arrested Stafford as recently as last year.
Now that they've linked him to one unsolved violent crime, detectives will go back through open rapes and burglaries to see if there are more matches.
Yandell's family moved out of Yakima area. Police have been in touch with them.
KNDO reporters have made calls, but we haven't tracked down her parents yet.