Nighttime Seatbelt Enforcement in Tri-Cities
Posted:
Updated: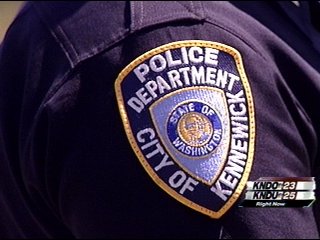 KENNEWICK, Wash.-- Out on the road at first glance it seems most people are following the law. But many drivers are not wearing a seatbelt.
"Last time I heard seat belt was a secondary offense and they had to catch you for something else first," said one driver.
Her statement is not true. Kennewick officers say not wearing a seat belt is considered a primary offense and could land you a $124 ticket.
Those who wear them tell us why everyone should.
"Safety," said one driver.
"It's the law," said another driver.
KNDU staff watched drivers for 45 minutes on the corner of 395 and Clearwater Avenue in Kennewick.
In that time we spotted seven drivers not wearing a seatbelt including one who wasn't wearing one, but started thinking about it when he saw our cameras rolling.
"A lot of times we see people putting their seat belts on when they see us, I would say one out of 10 people, are not wearing their seat belts," said Officer Ken Malone, with Kennewick Police.
The Washington Traffic Safety Commission says the death rate at night is four times higher than during the day. It's one of the reasons why the emphasis patrol will be done at night.
"Seat belts can save your life no matter what happens," said Melone.
"I think it's a good idea if you're going to make a law enforce it," said a driver.
Also for Memorial Day weekend, Richland Police and Washington State Patrol will have DUI emphasis patrols.