With Two Dead and One Case of Hypothermia, Water Safety is a Concern
Posted:
Updated: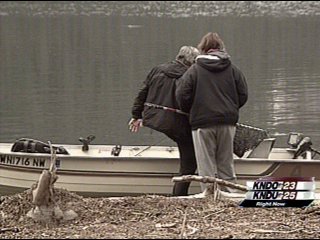 YAKIMA, Wash.- Two died in a rafting accident and one man suffered from hypothermia this year. With Memorial Day weekend starting, Sheriff Deputies remind people about water safety.
Search and rescue responded to a capsized boat a few weeks ago at Clear Lake. Two weeks later, rafters on the Yakima River went missing. Deputies say water accidents like this happen every year.
"We've already had a couple and it's only going to get worse if people aren't careful," said Sergeant Jerrold Towell from the Yakima Sheriff's Office.
The river levels are higher than usual.
"They're extremely dangerous, a lot of debris in the water," said Sgt. Towell.
Debris isn't the only thing to worry about, deputies say anyone near the river this weekend needs to be aware of the extreme water pressure.
"The cubic feet per second has over doubled, it almost tripled in flow," said Sgt. Towell.
Because of this, people like Byron Schroeder and his daughter always wear life vests. This weekend, he says they'll be fishing, not swimming. Schroeder says he can't imagine putting his little girl in danger .
"Terrible, she's all I got. I can't swim but if she went in, I'd go in after her," said Byron Schroeder.
Deputies say the water temperature and hypothermia is also a concern.
"Because the water is cold, cramps can set in, your muscles get tight and it just hampers a lot of things," said Sgt. Towell.
For this reason, if you or someone you know will be near water, Deputies suggest always wearing a life vest, just in case.