New PNNL Technology For Charging Electronic Cars
Posted:
Updated: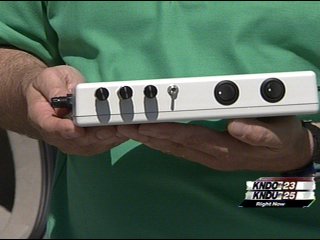 RICHLAND, Wash-- Scientists at PNNL have invented a technology that could save you gas money and also lower your power bill. It's called the Smart Charger Controller and it's a device for hybrid plug-in cars.

Many scientists say the wave of the future is plug-in electric cars and that future may be next year with those cars coming on the market. So what would happen if after work everyone with an electric car plugged it in? There would probably be a huge demand for power at the same time. This caused scientists at PNNL to create a device that will help utility companies and your pocket book.
"This is a way to be smarter with our infrastructure," said Dr. Michael Kintner-Meyer, PNNL Scientist.

The Smart Charger Controller would be placed in a plug-in car and it would pick the best time at night to charge the car by communicating with the utility company by a wireless connection calling that a Smart Power Grid.
"It's much more advantageous to use the electricity at night when very few people use electricity," said Kintner-Meyer.
This technology means utility companies and the car chargers need to communicate. Your power company would have to implement this in order for a Smart Charger to work in your car. Public power company, Energy Northwest, has one of only two plug-in Prius Toyotas in our region.
"We are about having a smarter and cleaner environment and a lot of people talk about it but we're here to walk about it and help people improve the environment," said Angela Smith, Energy Northwest.

PNNL scientists' say in the future using the Smart Charger and having a connection to a Smart Power Grid could save you up to $150 a year and takes strain off of the power grid. They also say this technology could potentially be put into other household items like your thermostat.