Recent Drive-bys Make Grandview Resident Question the Justice System
Posted:
Updated: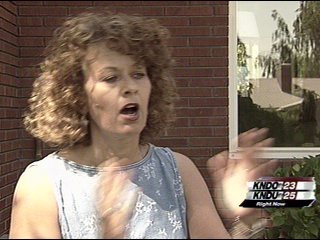 GRANDVIEW, Wash-- People in Grandview are fed-up with drive-bys and gang activity. More than 20 bullet casings were scattered in one neighborhood Wednesday night.
Thursday, Grandview residents go about their business watering lawns, going to and from school but, last night neighbors heard different sounds.
"And this one last night there were so many bullets you stepped outside and go is it the Fourth of July?" said Laura Smith, Grandview resident.
Smith lives a few blocks down from a shooting that sent one man to the hospital. Detectives said two rival gangs got into a gun battle, leaving more than 20 bullet casings.
People like Laura are frustrated, not with the police, but with the courts.
"A lot of the time the things they do on the streets don't get backed-up in the court rooms. And so these people are back out there time and time again," said Smith.
Detective Mitchell Fairchild, Grandview Police Department, said the problem lies in the system. Juvenile offenders have the opportunity to be reformed so, they don't see much if any jail time. But, this is changing, the court is trying to help the police department.
"With the new prosecutor we have seen one of our juveniles that was a habitual offender tried as an adult," said Fairchild.
One man is in custody from last nights shooting. Detectives are also looking at other suspects. The man in custody was shot in the leg, but he's also being charged with 1st degree assault for his involvement in the gang gun fight.