Change is Good for Valley Mall
Posted:
Updated: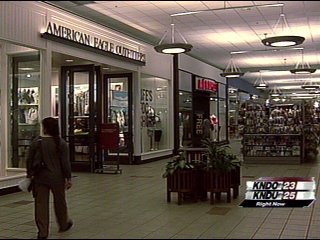 UNION GAP--The Valley Mall appears to be on the verge of losing another tenant, but the mall's owner says he sees a bright future ahead.
Many shoppers at the Valley Mall aren't happy with what they see.
"Honestly, I think the stores here are kind of limited," Lisa Marie Andreas said. "We don't have as many stores as we should."
One shopper who lives in Grandview said she'd rather visit the Columbia Center Mall in the Tri-Cities.
"They have more selection, a bigger selection of stores to shop at," Kim Shipley said. "[The Valley Mall] doesn't have very much."
With Gottschalks and now Rex Electronics on their way out, shoppers' options seem to be shrinking, but the mall's owners say things are actually looking up.
"Losing these stores gives us an opportunity to really bring some much more typical retail to the mall," Fred Bruning, CenterCal Properties, said. "[We're talking to] tenants like Victoria's Secret, Chico's, Bath and Body Works."
Bruning and CenterCal also want to expand the mall's food court, perhaps putting one restaurant where Rex Electronics is now.
And, Forever 21 is trying to buy out Gottschalks' lease in the Valley Mall and 19 other stores in bankruptcy court. Bruning said we'll know by next week whether the chain will be heading to the Yakima Valley. He thinks Forever 21 could sell three times more than Gottschalks.
"Honestly, it's not the [store] we were pursuing," Bruning said. "We were thinking of putting in a larger department store there, but a 50,000 square-foot Forever 21 is a great tenant."
The good news isn't just limited to the mall itself. Centercal has deals to bring in an electronics store and cosmetics store Ulta to the plaza just north of the Valley Mall.
At a retail convention last week, Bruning said he got enough letters of intent from stores wanting to move into the Valley Mall to fill the mall.
He expects stores like Forever 21, Ulta and more to open by this holiday season.