Kennewick Police Make Child Luring Arrest
Posted:
Updated: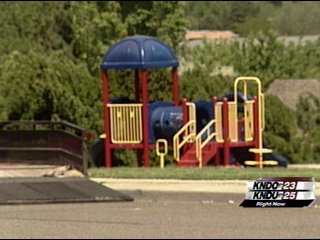 KENNEWICK, Wash- Kennewick Police say they have made an arrest after two child luring incidents happened Thursday.

57 year-old Darrell Ullom was arrested Friday afternoon after one of the victims and her father followed him. Police caught up to him near 19th Ave and Vancouver St.

A13 year-old Kennewick girl says she was walking down Vancouver St. near 19th Ave when a man drove along side her multiple times trying to get her to get in his truck.

Then, on Newport St. and 13th Ave an 11 year-old girl said a man in a truck pulled up to her and said he was a friend of her mom's and was sent to pick her up, but she also refused to ride with him.
"They did the proper thing they didn't get in the car with him and they went home and told their parents," said Ofc. Ken Melone, Kennewick Police Department.
Both girls described a similar man and truck. They said he was white, about 50 years old, brown hair, medium build with no facial hair. They also said he was in an older full size purple pickup truck with a square front end.
"If someone is actively trying to get you, physically pulling you into a vehicle, get away, do whatever you can to get away. Go to the nearest resident and knock on their door," said Melone.

In a separate incident Walla Walla Police arrested 24 year-old Jon Paul Saunders for grabbing a 14 year-old girl and pulling her toward a house.

One action KPD always takes when this happens is alerting schools right away.
"When they inform us of an event like this we see it as an opportunity to talk to our students about what they need to do to stay safe in a situation like this," said Lorraine Cooper, Kennewick School District.
The Kennewick School District tells students if a stranger approaches you scream and run. Then tell a trusted adult what happened.