Yakima Tennis Club Celebrates Over 50 years of Success
Posted:
Updated: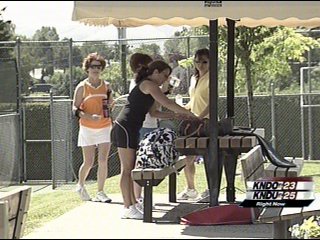 YAKIMA, Wash.- Yakima families have been going to the Yakima Tennis club for over 50 years now, but members say it's not just about the sport, it's about the community.
Tennis is a sport just about anyone can play and people have played at the Yakima Tennis Club since the late 1950's. Back then, the club only had 18 members. Now, it is home to more than 300 families and 100 more members just registered for this summer. Members say the club is constantly growing
"We bring in tournaments, a lot of people keep a lot of entertainment right here in Yakima," said club member Sig Fossum.
Over the years, the tennis club has added courts to the out door facility and opened an indoor facility on Fruitvale Boulevard. Members say the outside courts is what keeps them coming back.
"About the best kept secret in town its a real jewel in the middle of the city," said club member Maureen Adkison.
With the economy, the club's manager says membership slowed down but now that the weather's nicer things are picking up. Tennis players at the club say this is no surprise.
"Membership is very proud and do take care of it, provide for it financially and with sweat equity," said Adkison.
Members say the club attracts a diverse group of people, which is why they've survived so many years.
"I saw two courts there and everybody on the court was over 80 years old and right behind it were the 4 and 5 year olds," said Adkison.
With 21 courts to play on, the tennis club has a lot to offer. Members say as long as the club stays around, they'll be there, playing tennis and catching up with friends.