Murder of Pregnant Woman in Portland Similar to Case in Tri-Cities
Posted:
Updated: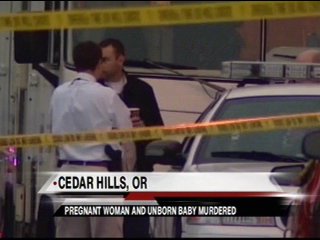 KENNEWICK, Wash-- The shocking murder of a pregnant woman in Oregon is eerily similar to a case here in the Tri-Cities.
Last Friday deputies in Washington County, Oregon arrested a woman for murder. They say she cut a baby out of another woman. This murder gave a lot of people a very chilling reminder of the murder of a pregnant woman last year here in the Tri-Cities.

It happened near Beaverton, Oregon a suburb of Portland. Police say a woman faked a pregnancy then met a pregnant woman on Craigslist saying she would trade baby clothes with her.


28 year-old Korena Roberts is being held without bail in the Washington County jail. She is charged with killing 21 year-old Heather Snively and her unborn baby boy.

Snively's body was found in the crawl space of Robert's home in Cedar Hills, Oregon. The baby died shortly after.

This gruesome murder is very similar to one that happened in the Tri-Cities. 23-year-old Phien Sisouvanh stabbed 27-year old Araceli Camacho to death last June. Cutting out her unborn baby boy who survived.

Since it happened here Benton County Prosecutor Andy Miller has been working on the case and says it's the family and community he worries about in Oregon.
"Just how horrible, and I feel so bad for the family and for the authorities who have to work on the case too," said Miller.

Some of the premeditated details of these murders are very similar

Both women were pretending to be pregnant. Roberts told her family a week ago she was seven or eight months pregnant. Sisouvanh was telling her family and friends she was pregnant for months leading up to the murder.

Both women's pregnancy lies were uncovered at the hospital, showing they had not just given birth.

Both baby boys were cut out of their mothers' wombs and shockingly both alleged murderers and victims met over baby clothes.

Deputies say, Roberts and Snively met on Craigslist and Sisouvanh and Camacho met at a bus stop.

"This type of murder is unique enough that it's a national story whenever it happens. I was aware that there were two or three other cases in the country in the five years before that," said Miller.
A trial date for Sisouvanh has been set for September. Miller is not seeking the death penalty in this case. Not one woman in the State of Washington has ever been executed.