Chrysler Dealerships Closing
Posted:
Updated: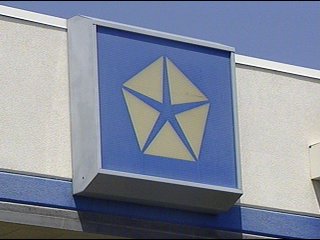 TRI-CITIES, Wash. - The deadline has come for some Chrysler dealerships to sell their inventory, now that a bankruptcy judge says Chrysler can cut ties with nearly 800 dealers.
Dealers have known this day was coming for a matter of weeks now. At Leskovar in Kennewick, and for Tri-Cities Motor Sales in Pasco, this is one day they weren't looking forward to.
It's been several weeks since Chrysler announced it was closing 789 dealerships. The franchises can no longer act as authorized Chrysler, Dodge or Jeep dealers.
When the announcement came, customers and other dealers rolled in, expecting great deals, knowing car salesmen desperately needed to get certain cars off their lots.
President of Leskovar Jeep in Kennewick Jeff Leskovar said his chrysler brand jeeps were sold the day after the franchise closure announcement in May.
"Oh it was easy. We had very popular Jeep Wranglers in stock and other dealers wanted them," said Leskovar.
But Tri-cities Motor Sales didn't have the same luck. Director of sales Dean Millhouse refused to go on camera today, but said he's very upset about losing Chrysler's franchise, having worked with them for the past 19 years. And as of Tuesday's Deadline, they still had 7 Chrysler brand cars on their lot, which will now be sent to another dealer.
Meanwhile back at Leskovar, the President says business isn't changing.
"Of course we don't want to lose the franchise. We love Jeep but we still have Lincoln Mercury and Suzuki, so we're just going to continue as we have and represent those two great product lines," said Leskovar.
in addition, car owners can still bring their Chrysler, Dodge or Jeep vehicles to be repaired. Washington State's Attorney General announced last week the new owners of Chrysler had agreed to honor the lemon law, which protects consumers who purchased a new car that ends up having mechanical problems.
Italian automaker Fiat said Tuesday that it will not turn its back on a deal to acquire a controlling stake in Chrysler despite the U.S. supreme court issuing a stay on the sale. Under the terms of the agreement, Fiat has the option to abandon the deal if it is not completed by June 15th. If Fiat were to walk away, Chrysler would have little option but to liquidate.
Chrysler claims the agreement with fiat is the best deal it can get for its assets and is critical to the company's plan to emerge from bankruptcy protection.