Three Candidates Battle for City Council at Large Position Five
Posted:
Updated: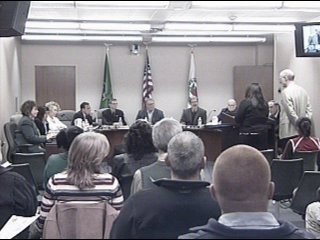 YAKIMA, Wash-- The race for Yakima City Council is heating-up. At large position five is up for election, the seat currently held by Sonia Rodriguez.
The political new comer, the talker and the quiet council member battle it out for city council position five.
Sharon Madson is hoping to bring a fresh perspective to city council. She's a former small business owner who wants to clean-up the town. As a youth camp director she believes engaging our youth is one solution.
"I believe that if we can find activities for our youth the graffiti problem will subside, through education. And so that's why I've taken that direction," said Madson.
Dave Ettl has had a presence in Yakima for a while now. As the host of a talk radio show he's covered city council issues for years. Now, he wants to take action. Ettl said he's for Yakima and can't be pegged based on ideology.
"I want people to go, Dave that was interesting, that was different. I don't want to be predictable. I don't want people to know exactly what I'm going to do because of some ideology," said Ettl.
Sonia Rodriguez currently holds the at large seat. She was picked by council to fill the vacancy left by Norm Johnson. Rodriguez said people often focus on her being the first Hispanic council member. However, that's just one portion of her perspective. As an attorney she's represented a wide array of Yakima citizens.
People have called her quiet but, she said it's because she's weighing the issues.
"When I do say something on the council I've thought about what I'm going to say. And I've thought about it, really considered what decision I'm going to make," said Rodriguez.
The August 18th primary election will narrow the field to two candidates.