New Changes to WASL
Posted:
Updated: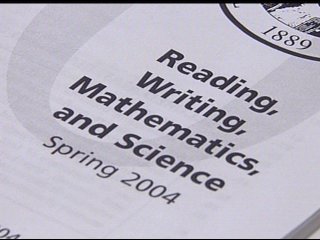 WASHINGTON-- One week before this year's WASL scores are announced and the state is already making changes for next year.
"The major change is we are shortening the test for 3-8 grade by about 50%" explains state superintendent Randy Dorn.
There are also plans to move to online testing.
"Kids are very comfortable on it, security is easier, we'll be able to get the tests back much quicker," Dorns adds.
And here's another change-- it's no longer called the WASL.
"Basically we're saying there are 2 tests--Measure of Student Progress, that's 3-8 grade," says Dorn. "Then the High School Proficiency Exam is the 10th grade test."
Some proponents argue the WASL is a fair measure of students' learning. But not everyone agrees.
Rich Semler was the Richland superintendent for more than a decade. A one-time supporter of statewide assessment, he grew weary of the test's effiency.
"It took too long, cost too much, the information didn't come back to the teachers until kids were already gone," he tells us. "So it completely defeated its purpose."
Enter the time-trim. Now the reading, math and science part of the test will take one session, not two. The writing portion remains unchanged.