Not Enough Plastic Surgery Options in the Tri-Cities?
Posted:
Updated: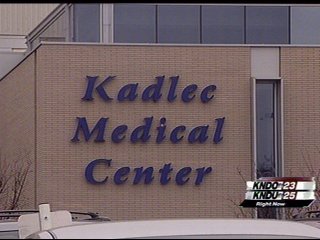 RICHLAND, Wash-- One of the big medical complaints has been people feel they have to leave the Tri-Cities for certain treatments. Plastic surgery is one area, but surprisingly KNDU found out that most procedures of plastic or reconstructive surgery can be done here.

Many women from the Tri-Cities travel to Spokane or Seattle to get breast augmentations, tummy tucks and more, but many of those procedures can be done right here.

About a year ago Kadlec Medical Center recruited a Board Certified plastic surgeon from Seattle.

Doctor Frank Fleming wanted to get away from all the congestion and traffic in Seattle.At the same time, Kadlec's plastic surgeon retired and just a year ago they offered him the opportunity to move to the Tri-Cities.

"Cosmetic surgery has been quite busy i find. a lot of people are interested and there's no reason to go to Seattle to have your plastic surgery," said Fleming.
Many people don't know we have a world-class plastic surgeon right here. Fleming has a lot of experience; his office is off Columbia Point in Richland. You can make a consultation appointment to discuss what you want done.
"We give a full explanation of the risks involved, showing before and after photos and make sure they have realistic expectations about what can be accomplished," said Fleming.
Fleming says prices are very similar to Spokane and Seattle. A breast augmentation would cost between $5,000- $8,000. Leaders at Kadlec say it was their goal to have a diversity of clinic options, like plastic surgery.
"Those are the things that sets Kadlec apart in our region and area," said Delt Clark, Marketing, Kadlec Medical Center.

Fleming does a lot of reconstructive surgery and hand surgery for arthritis. He says most surgeries are one-day procedures.
"All of the cosmetic procedures are outpatient procedures which means you go home the same day. You don't have to be admitted to the hospital for pain control," said Fleming.

There are only two other plastic surgeons in the tri-cities, but they're only here about one day a week.