Red Cross Working Through Tough Times
Posted:
Updated: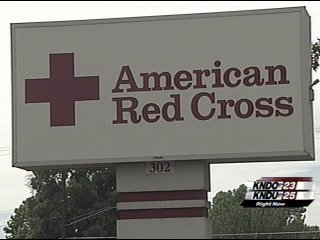 YAKIMA--The Red Cross is an organization we've depended on for 90 years here in Yakima, but a loss of donations is threatening this important service.
One of the most important jobs they do locally is help fire victims, as they did for a house fire last night.
Elizabeth Carroll is stepping down as Executive Director of the Red Cross, a post she's held for 5 years.
She believes restructuring will make the Red Cross more efficient.
They need to be. The Red Cross is in the red.
"Donor dollars are fewer and far between," Carroll said. "We didn't do our large fundraiser last year we tried something new."
That didn't work. Carroll said they'll be down $160,000 by the end of this month.
There aren't as many volunteers around either, so they have to do more.
Longtime volunteer Carl North is ready for the challenge.
"It's not about me, and it's not about the people who run the Red Cross," North said. "It's about the community."
Fortunately, fires like last night's aren't as common this time of year.
Even with donations down, the Red Cross still gives disaster victims food, clothing and a place to stay.
But, that could change.
"Are people going to step up with their giving and support the Red Cross so we can continue to serve the community or are we going to get stretched thinner?"
In the last year, Red Cross volunteers have helped 330 disaster victims. So far, that's a manageable number. Carroll has faith the Yakima community will keep the Red Cross going.
"We've been here for over 90 years and it's always been a strong successful chapter," Carroll said. "I think it'll continue to be."
But their future depends on donations.
Red cross is bringing back their Grand Vin fundraiser. They didn't do it last year, but it was their biggest moneymaker. That happens on September 12.