Yakima Police Department Puts Extra Officers on the Streets
Posted:
Updated: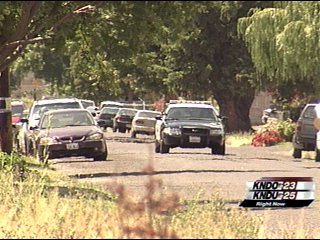 YAKIMA, Wash-- Yakima has been hit with a spike in violence. The police department has responded with extra emphasis patrols and new technology.
"We're not putting up with this so if you guys are going to be shooting at each other. We're going to be there to arrest you and if you're violating the law we're gonna take you off the streets," said Chief Sam Granato, Yakima Police Department.
Chief Granato has a strong bark, but is there any bite to his statement made at this week's media briefing?
Lora DeDomenico lives on Roosevelt Avenue, a neighborhood plagued by recent violence.
"When you don't have the extra patrols you fear for your children's lives, afraid to let them go outside and play or even lay down at night," said DeDomenico.
With extra funding from a grant Granato is filling the streets with more officers. It's an attempt to halt recent gang violence. There's been a shooting a week for the month of June.
Sgt. Joe Salinas said the extra patrols are effective, they've put people in jail. But, YPD needs the funding to put on extra patrols.
"Without having some general fund increase or some sort of tax increase to get more officers, basically you're going to get what you pay for," said Salinas.
Some Yakima residents don't think the patrols are effective. They'd like to see harsher punishment for criminals.

This January a stray bullet went through a window in DeDomenico's home. She's glad the patrols have stepped-up.
"With the extra black and whites you definitely know it quiets down and there's definitely a difference," said DeDomenico.
Sgt. Salinas said the extra patrols should continue at least until the end of the month.